Ali's Trinidad Roti Shop's Menu
With over 30 years of establishment in the heart of Brooklyn's Flatbush neighborhood, the shop has become a beloved destination for both locals and visitors. At Ali's, the diverse menu showcases a wide array of delectable dishes that represent the essence of Trinidadian culinary traditions. The tantalizing aroma of carefully prepared roti, flavorful doubles, aromatic curries, and the rich depth of goat water, all exemplify the essence of Caribbean taste.
Nestled on Fulton Street, the wheelchair accessible establishment exudes the warmth and charm of Trinidadian hospitality. Each dish is meticulously crafted to honor the traditional recipes, transporting diners on a culinary journey to the vibrant streets of the Caribbean. Step into Ali's Trinidad Roti Shop and savor the remarkable flavors that have enthralled palates for decades, a testament to the unwavering commitment to delivering an authentic taste of the Caribbean.
With an array of delectable options, Ali's Trinbago Roti Shop proudly presents its standout culinary offerings. A haven for Caribbean gastronomy enthusiasts, the menu encompasses a diverse selection of dishes that cater to various palates.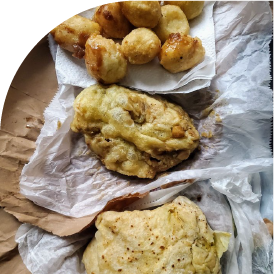 Goat
The spotlight falls on the signature Goat Curry, an embodiment of culinary artistry. Slow-cooked to perfection, succulent goat meat bathes in a harmonious blend of spices, yielding a tender, flavorful delight that captivates even the most discerning taste buds. Accompanied by traditional sides, this dish stands as a testament to the culinary expertise that defines Ali's Trinidad Roti Shop.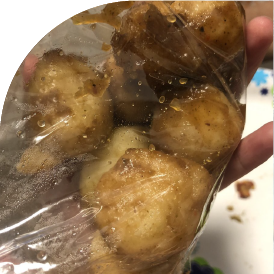 Pholourie
Introducing the cherished Pholourie, small, fried, and utterly delightful. Crafted from a harmonious mixture of split peas and spices, these golden spheres offer a tantalizing crunch, giving way to a burst of flavor with each bite. This beloved snack carries the essence of Trinidadian street food culture, reflecting the authenticity that patrons have come to expect.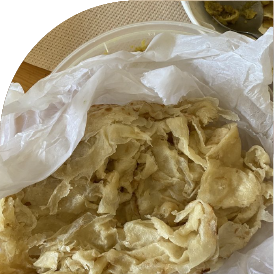 Oxtail
Unveiling the culinary masterpiece that is Oxtail Stew, a dish that embodies comfort and tradition. Meticulously stewed, the oxtail transforms into a meltingly tender marvel infused with rich flavors. The medley of aromatic spices and vegetables complements the meat impeccably, creating a symphony of taste that resonates with heritage and meticulous craftsmanship.
Ali's Trinidad Roti Shop's Spaces
Ali's Trinbago Roti Shop is a takeout-only place with a cozy and compact interior. Despite its small size, it has enough space for customers to visit, with comfortable seating options for those who wait for their orders during busy times. This smart layout ensures both convenience and comfort. Situated in the Flatbush area of Brooklyn, Ali's Trinidad Roti Shop has been a go-to spot for more than 30 years.
Its lasting appeal among locals and visitors alike is a proof of the quality of its food. Genuine Trinidadian food is the main attraction of the shop's menu, featuring a variety of Caribbean dishes, such as roti, doubles, curry, and goat water. With its welcoming ambiance and delicious food, Ali remains a popular choice for those who want an authentic culinary experience, representing the rich flavors and cultural diversity of the region.
Thirst-Quenching Beverages
Customers can choose from a variety of refreshing drinks to go with customer's orders at the store. Guest can also find a selection of sweet treats and tasty sauces to suit guest's specific needs. These options add to the dining experience, making sure customers can have a complete meal with the benefit of matching choices. This feature has been valued by those who want to pair their dishes with an appropriate drink, improving the overall flavor. The attention to these extra elements has received positive feedback from customers, as it shows a dedication to providing a thorough and enjoyable dining adventure.
Ali's Trinbago Roti Shop has a distinctive payment system. Only cash payments are accepted, showing a conventional way of doing business. However, the comfort of the shop's customers is essential. Ali offers the possibility for customers to change guest's money between cash and ATM transactions right at the place. With this inventive solution, guests can easily switch between cash and ATM withdrawals without having to leave the shop's location.
This service matches Ali's promise to provide a pleasant dining experience that suits various needs. Visitors can enjoy the genuine flavors of Trinidadian food while also taking advantage of the convenience of on-site money exchange. This method makes Ali different and highlights the shop's devotion to serving Ali's esteemed customers. Come to Ali's Trinidad Roti Shop, where the combination of traditional payment methods with modern facilities creates a balanced dining experience that honors both culture and practicality.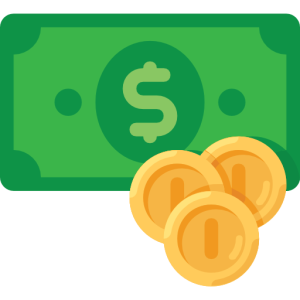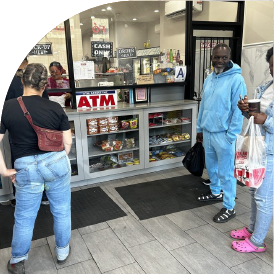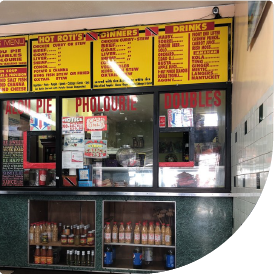 Share your thoughts on your Ali's Trinidad Roti Shop encounter using the form provided. Your reviews offer an unbiased perspective for fellow customers. In cases where you haven't directly engaged with Ali's Trinidad, you can consider referring to other feedback. Your participation contributes to an informative resource.
https://t.ly/HM1Fg?%domain%
want to get an alert when your website is down? then signup to our 24on7 web monitor – it's absolutely free!
visit https://t.ly/HM1Fg?alistrinbagorotishop.com for more info
Great food
We couldn't get enough of our order of chicken and goat buss ups. The spinach and chickpeas side was lightly seasoned and absolutely delicious. And that tortilla-like side just brought the whole meal together. Not only was it satisfying, but it felt healthy too. This was our first visit, and we'll definitely be back when we're in Brooklyn. Just keep in mind, they only accept cash and do takeout, but the customer service is top-notch. The lady at the front was incredibly welcoming and friendly. We love the food—keep up the great work!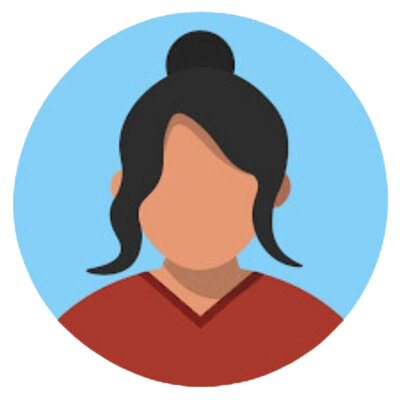 I've been coming here since a teen
I absolutely love, love, love this place. It's been dishing out delicious Roti for over 20 years, and let me tell you, the Boneless Chicken Roti with extra potato and pepper is an absolute delight!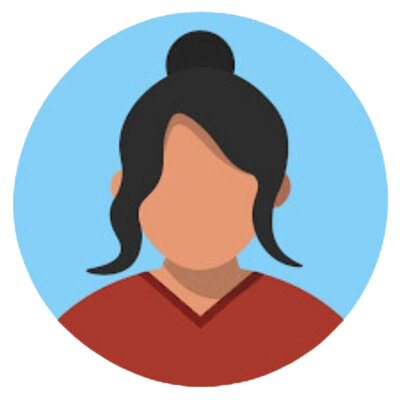 Amazing food, definitely one of the best Trinidadian places in the city!
This place is a family-run gem, and every member of the family is incredibly kind. Sure, there's no seating, but it's a fantastic go-to spot. I highly recommend trying the doubles and the roti; the prices are incredibly reasonable for the generous portions of food you receive.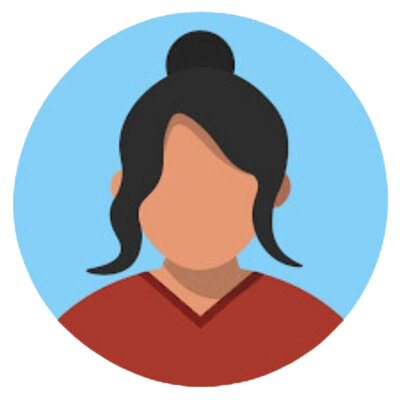 The prices are great and the food is even better. CASH ONLY!!!
I stopped by to grab 2 doubles for just $2 each! The order was ready in 10 minutes. Ali, the owner, was managing the orders at one window and then delivering them at the next. During my short stay, I noticed he got a few orders wrong, either overcharging or mixing up the food. However, there was a lady in the back, who might be his daughter, and she was quick to correct any mistakes. This place has tremendous potential, with its delectable food and excellent prices. They just need to fine-tune their system. By the way, the Doubles were amazing, especially with that Tamarind sauce inside. The spiced chickpeas were on point. I highly recommend this place; just double-check your order before leaving. They only accept cash, and there's no indoor dining, but it's a great place to grab a quick bite!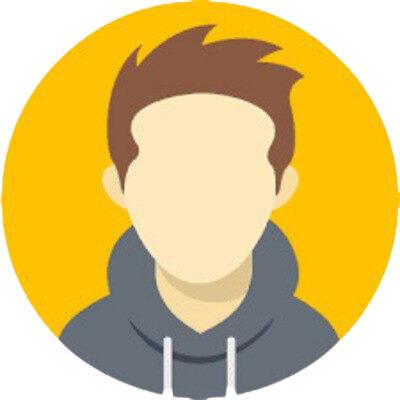 The roti's are delicious
I was a bit worried about the food as I arrived just 15 minutes before closing, but my fears were unfounded. The food was piping hot and tasted incredibly fresh. Plus, the woman who assisted me was super friendly and even threw in a free item with our order.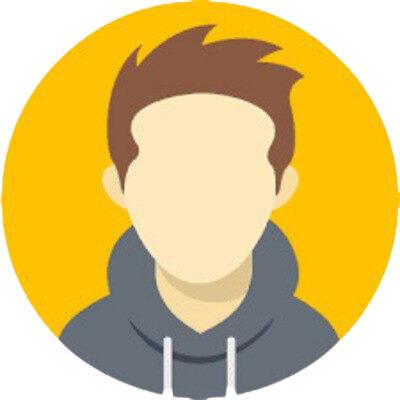 Contact Ali's Trinidad Roti Shop
For over three decades, Ali's Trinidad Roti Shop has been offering delicious Caribbean specialties on the historic Fulton Street, Brooklyn, NY. Enjoy the taste of Trinidadian food, from mouthwatering roti to spicy curry dishes. Explore the appeal of a takeout-only treasure, located in the lively Flatbush neighborhood. Wheelchair accessibility makes sure everyone can savor the food. Celebrate the heritage of a local legend, where the spirit of Trinidadian culture is reflected in every dish. Experience the flavor of tradition at Ali's Trinidad Roti Shop on Fulton Street, Brooklyn, NY.
Address: 1267 Fulton Street, Brooklyn, NY 11216
Phone Number: +1 347-789-1835